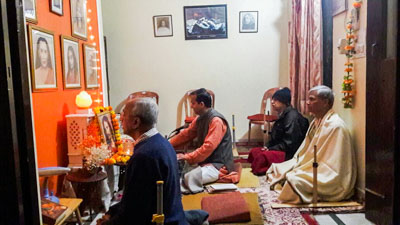 This center was started on 11th January 2009. At Present , Sunday group meditations are conducted from 5.30 PM to 8.30 PM.
Average attendance is 8 to 10 & on function days around 35 to 40.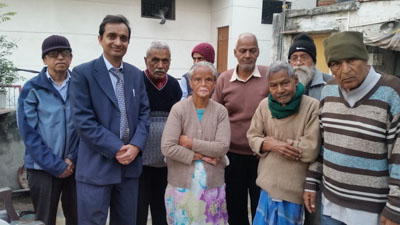 The Dhyana Mandali also supports Sai Old Age care at Village Todapur, New Delhi currently having 15 residents - 8 males & 5 females(All Sr. Citizens) & 2 workers.
They have distributed Thermal inner wear, socks & caps to all 15 residents & also decided to provide them their monthly medicines requirement including blood sugar testing kits on a regular basis.